Why to Go For Reverse Engineering Service?
Why to Go For Reverse Engineering Service?
---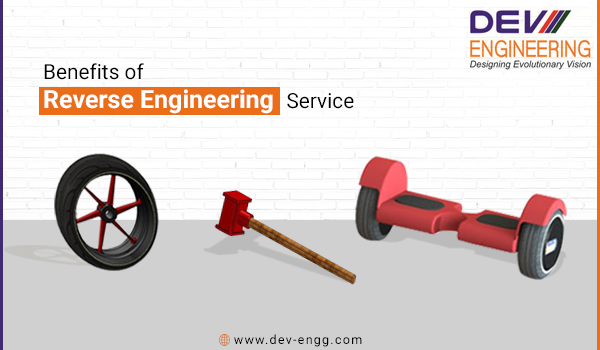 Reverse Engineering is the concept which came into existence to reveal how the product is constructed or formed. It is also considered as back engineering where the already made product is deconstructed to know its formation. It is a kind of process adopted to disassemble the object like software, automotive product, mechanical product etc. DEV Engineering Design Services in India is one of the leading company providing this service.
Process of Reverse Engineering
The process includes mainly two steps:
Scanning of product or object
Creating digitalized (3D CAD) model of product
Once these are done, on the basis of these final model is created.
What are the benefits or use of Reverse Engineering?
Analyzing of the product for improvement
Helps in giving edge on competitors product
Finding of weak and strong points of object
Creating 3D designs of prototype
Helps in creation of blue prints
Can be used for modernizing the manufacturing process
New part can be designed and aligned in the existing one
Recreate the products which are having outdating technology
Reverse Engineering Services in India is at present one of the booming sectors of Indian industry. As this concept not only saves the time of the companies for searching out the backward path if the base designs or source codes are lost, but at the same time also helps in innovating the products and its designs.
With the change in technology the way of working of the manufacturing companies whether it is software manufacturing or some electronic product or auto product or any other product is changing drastically. Reverse Engineering is not only getting popular in other countries but reverse engineering services in India is also getting increasingly popular among Indian designers. It has made their work more interesting and has transformed the way of designing. We can say that this era is rise of reverse engineering services in India.
Normally we have seen that the companies prefer to outsource these services from the companies who are expert in this. Dev Engineering offers Design Services in India with the highest level of accuracy and confidentiality. So, if you are looking to go for reverse engineering services you can surely choose DEV Engineering Design Services for the quality and efficient work.
OUR SERVICES

---

CONNECT WITH US

---